Hikes are reopened!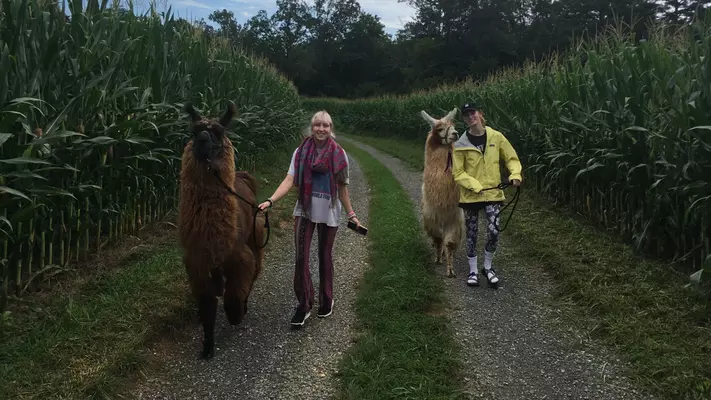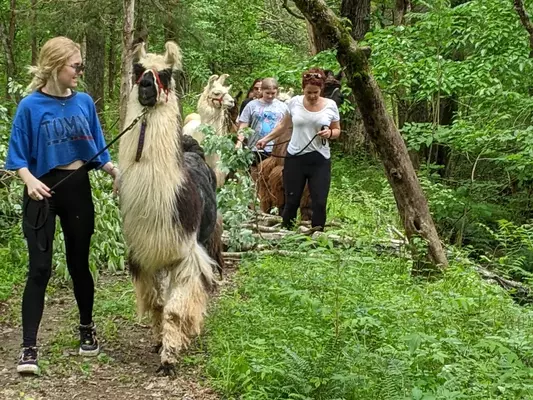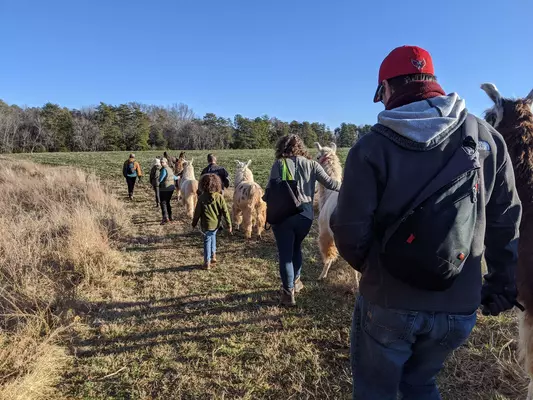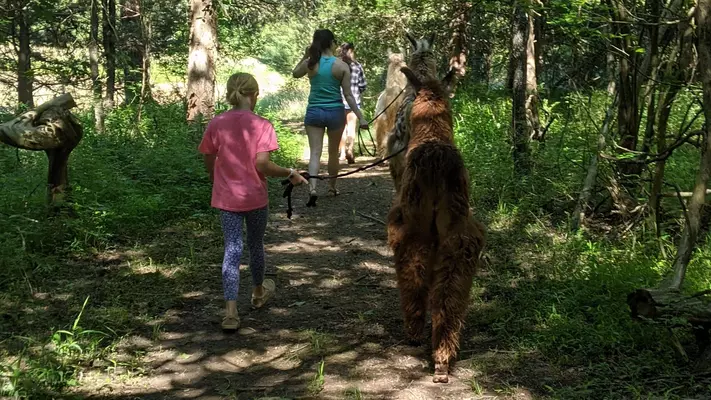 Come walk with us! It is finally time for us to announce that our llama hikes are REOPENED! We cannot begin to express how excited we are to welcome visitors back to the farm and how ready the llamas are to hike with you. Thank you for your patience while we have navigated a whirlwind year.
Join us on an in-person tour of our idyllic 95 acres with your own llama companion! Walks are about 1-2 miles and last about 1-2 hours. You'll enjoy sweeping views of the Blue Ridge foothills and visit the 6th largest Willow Oak in the state, all while walking with your own llama for the day.
Llama hikes are now $65/person. We have not raised our prices in six years and with increasing costs of materials and feed bills, it was time for this small change.
However, with this increase comes discounts and flexibility!
We are now offering discounts for groups of 2 or more people!
We are now making the cancellations more flexible! You can now cancel and get a refund if you cancel up to 24 hours before the hike.
AND children under 10 can still join the hike for FREE! (Children under 10 must be accompanied by an adult.)
To celebrate our re-opening, we've added an additional 20% "Early Bird" discount for people booking two or more weeks out through the end of November.
SCHEDULE YOUR HIKE TODAY through Airbnb Experiences!
Don't see a time on the calendar that works for you or your group size? Contact us and we'll work with you to see if there's something we can offer.
The llamas are ready to go! What are you waiting for? Schedule your hike through Airbnb Experiences or contact us with questions.