Florian's Ongoing Recovery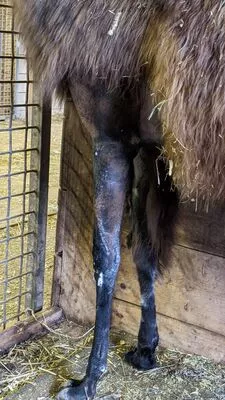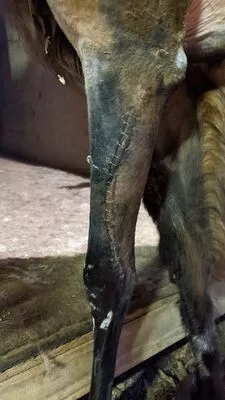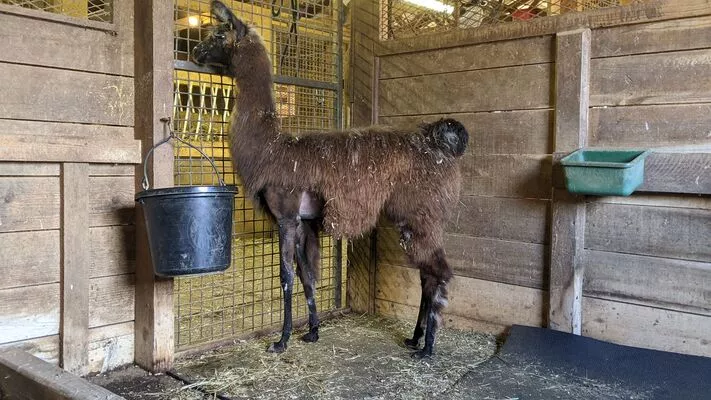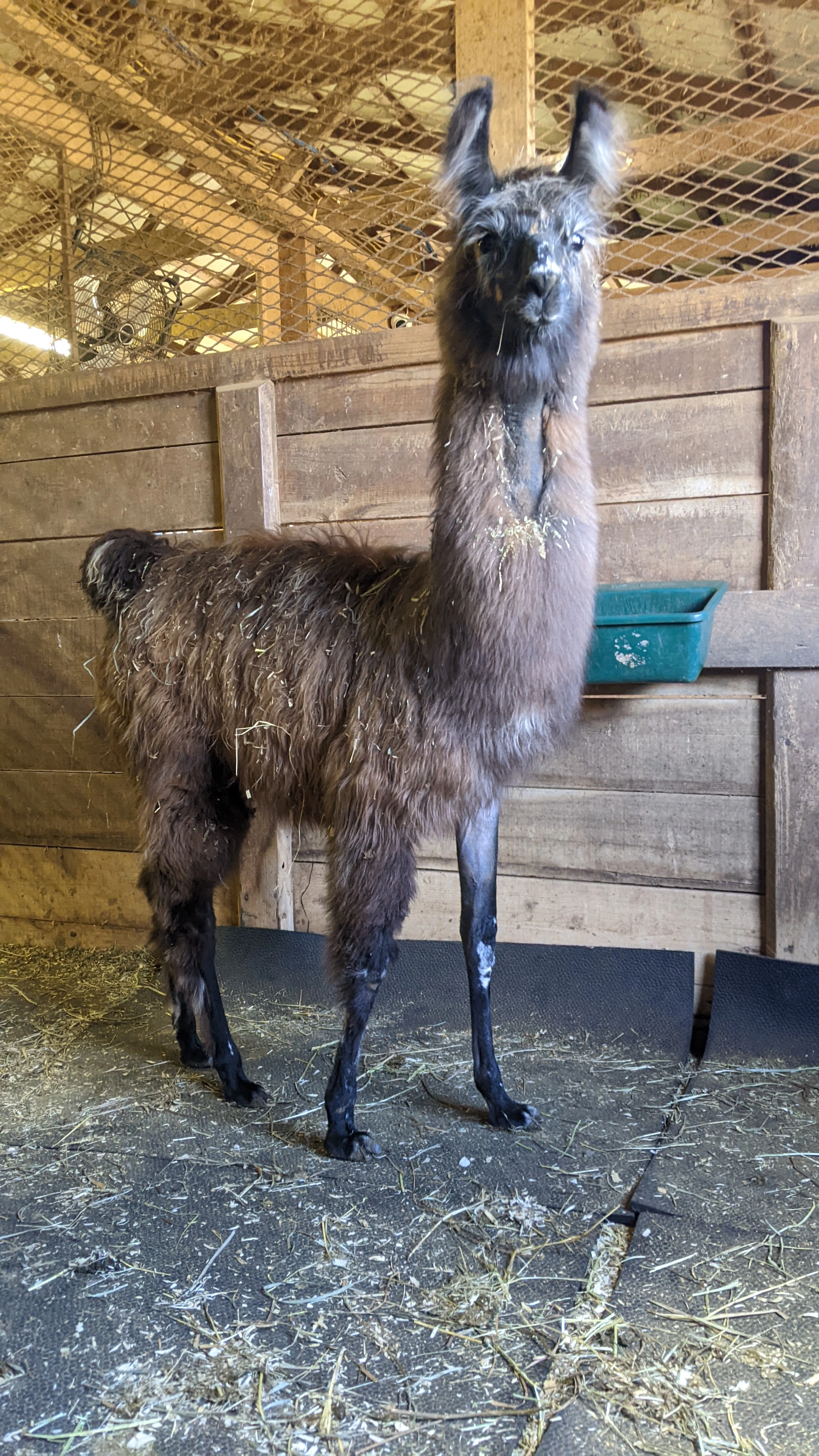 Two weeks ago, Florian had surgery to repair her broken leg, and returned to Lower Sherwood last week for her recovery.
Florian had her staples removed today and her incision checked. With no sign of implant rejection or infection, she's progressing very nicely. She'll be returning to her regular vet in another four weeks for another set of x-rays to see how the implanted plate and the bone are healing.
Over the next several weeks, Florian is still confined to her stall to allow the bone to recover. Depending on her x-ray evaluation, she'll be allowed progressively more and more access outside. If all goes well, she should be back with the rest of the herd by the beginning of January.
A number of you have asked how they can help with her care. Florian's ongoing care is expected to cost over $10,000 and is partially being funded by the Lower Sherwood Farm Trust. Donations to Florian's recovery can be sent by PayPal to donations@lowersherwood.com, or by making checks payable to "Lower Sherwood Farm Trust" and mailed to the farm, or by clicking one of the buttons on this page.
We will continue to post about Florian's recovery here and on social media. Be sure to follow us on Facebook and Instagram for updates.