Florian Returns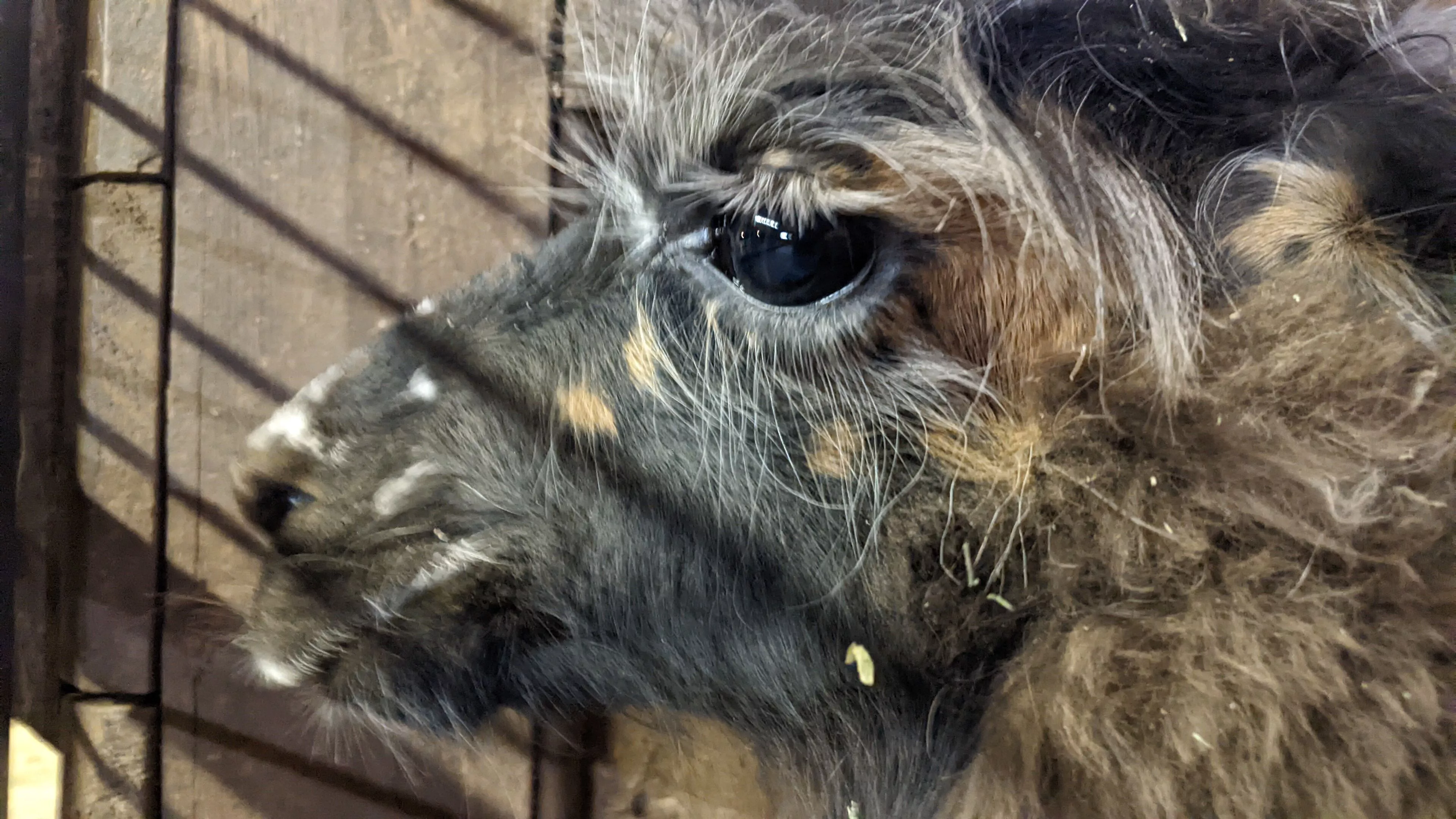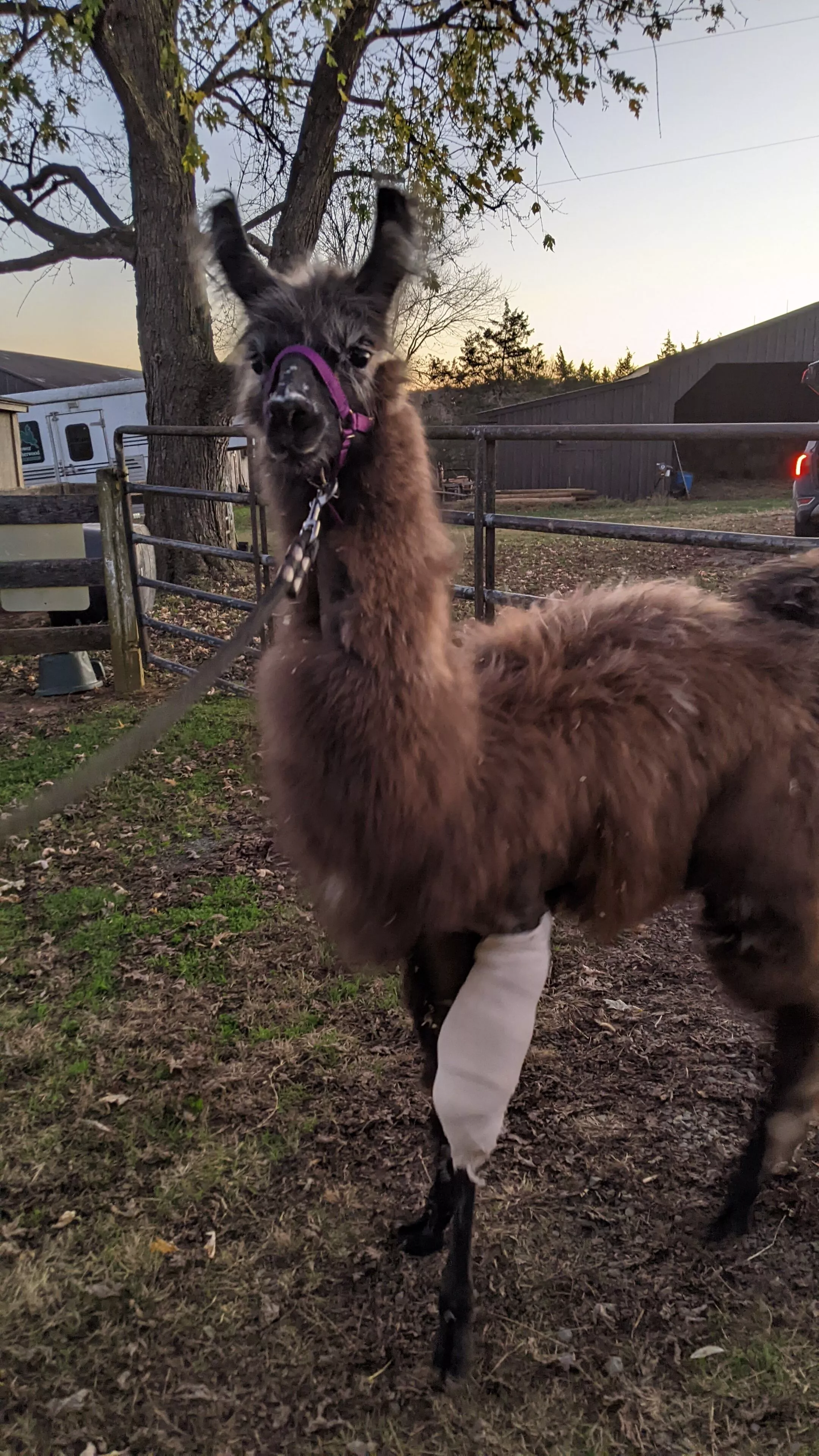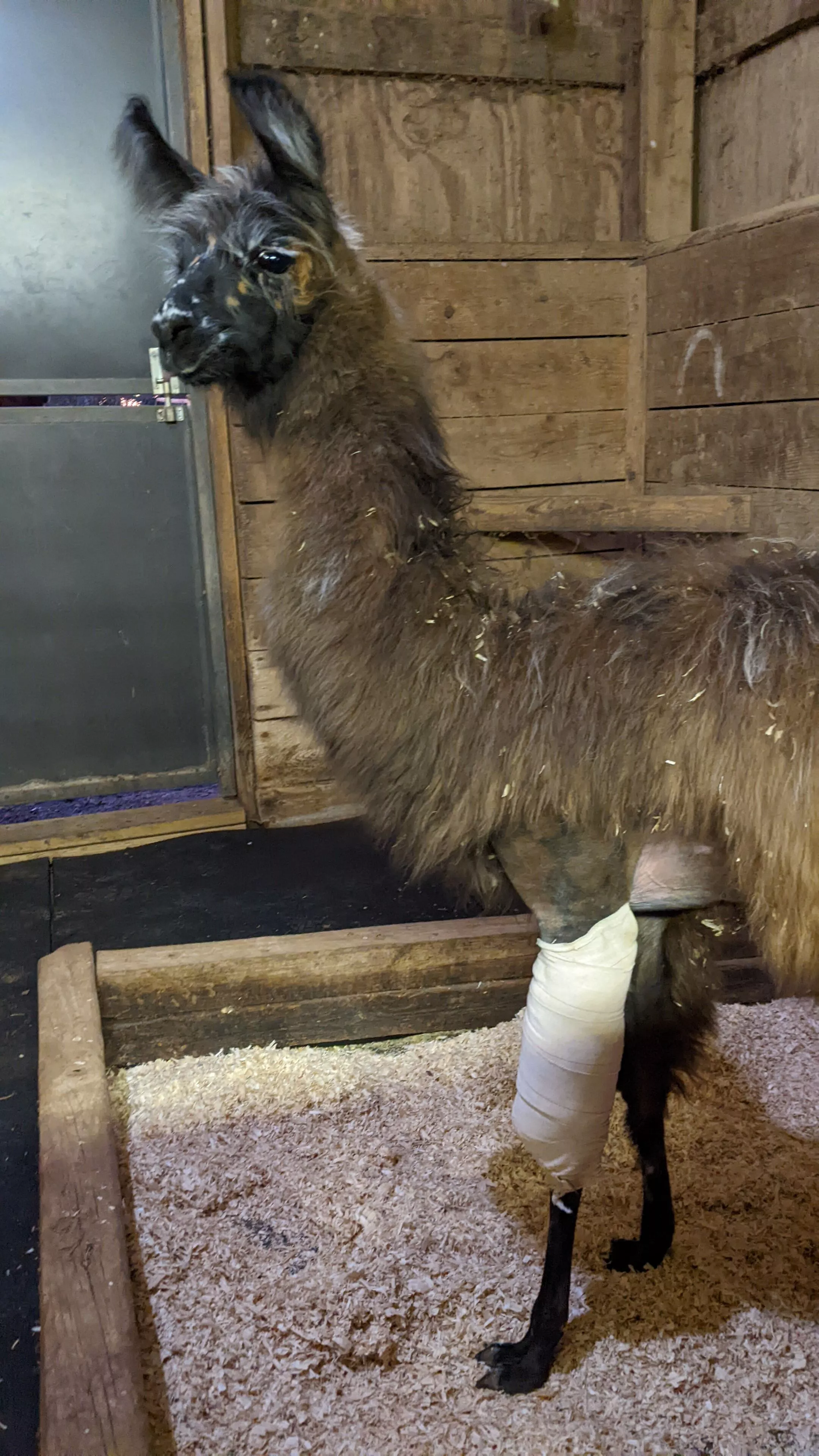 After a long week away at Virginia Tech's Veterinary Teaching Hospital for surgery to repair her broken leg, Florian has returned back to Lower Sherwood for her continued recovery.
While she's made amazing progress in the last week, she still has a long way to go before she's completely recovered. Florian's leg is bandaged to keep the bones, pins, and plate stable while it heals, and she is being sequestered in her own private stall for the next 4-6 weeks while she gets stronger. She's being monitored closely to watch for infection and implant rejection.
A number of you have asked how they can help with her care. Florian's ongoing care is expected to cost over $10,000 and is partially being funded by the Lower Sherwood Farm Trust. Donations to Florian's recovery can be sent by PayPal to donations@lowersherwood.com, or by making checks payable to "Lower Sherwood Farm Trust" and mailed to the farm, or by clicking one of the buttons on this page.
We will continue to post about Florian's recovery here and on social media. Be sure to follow us on Facebook and Instagram for updates.