Remembering Oreo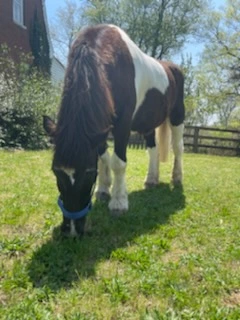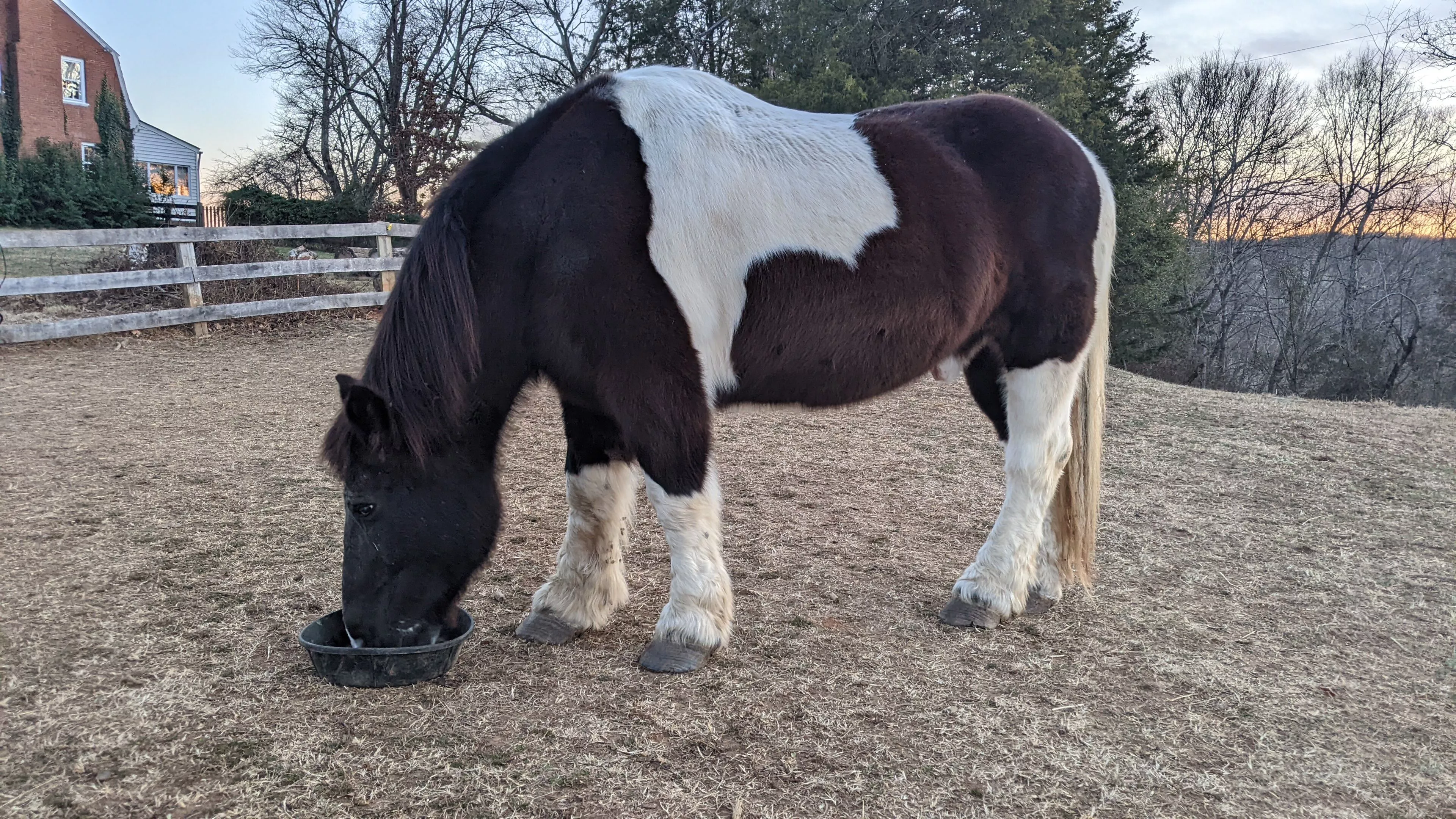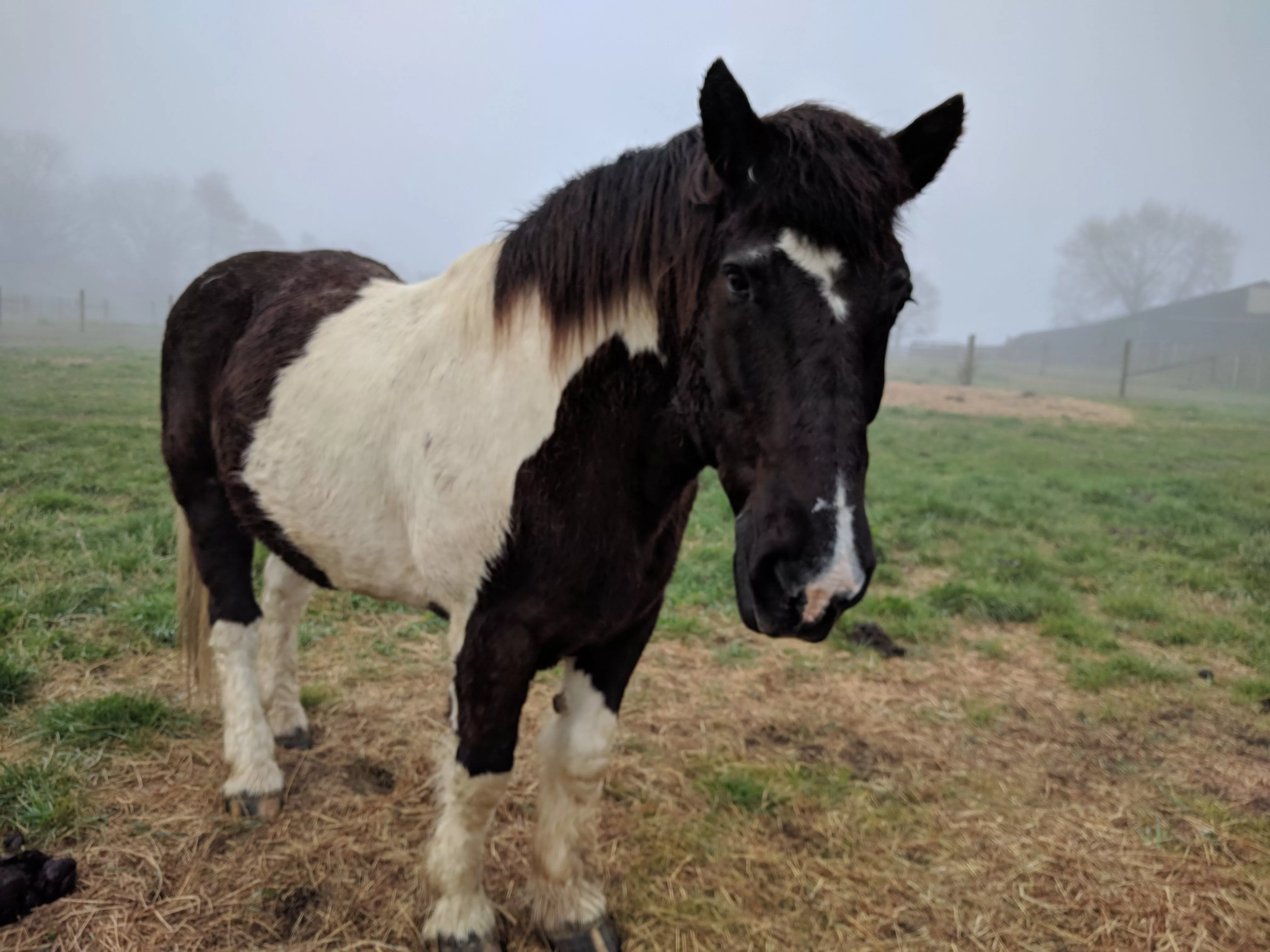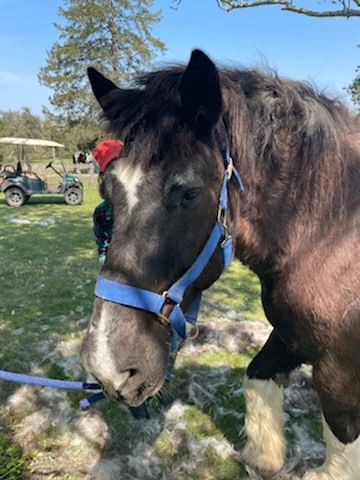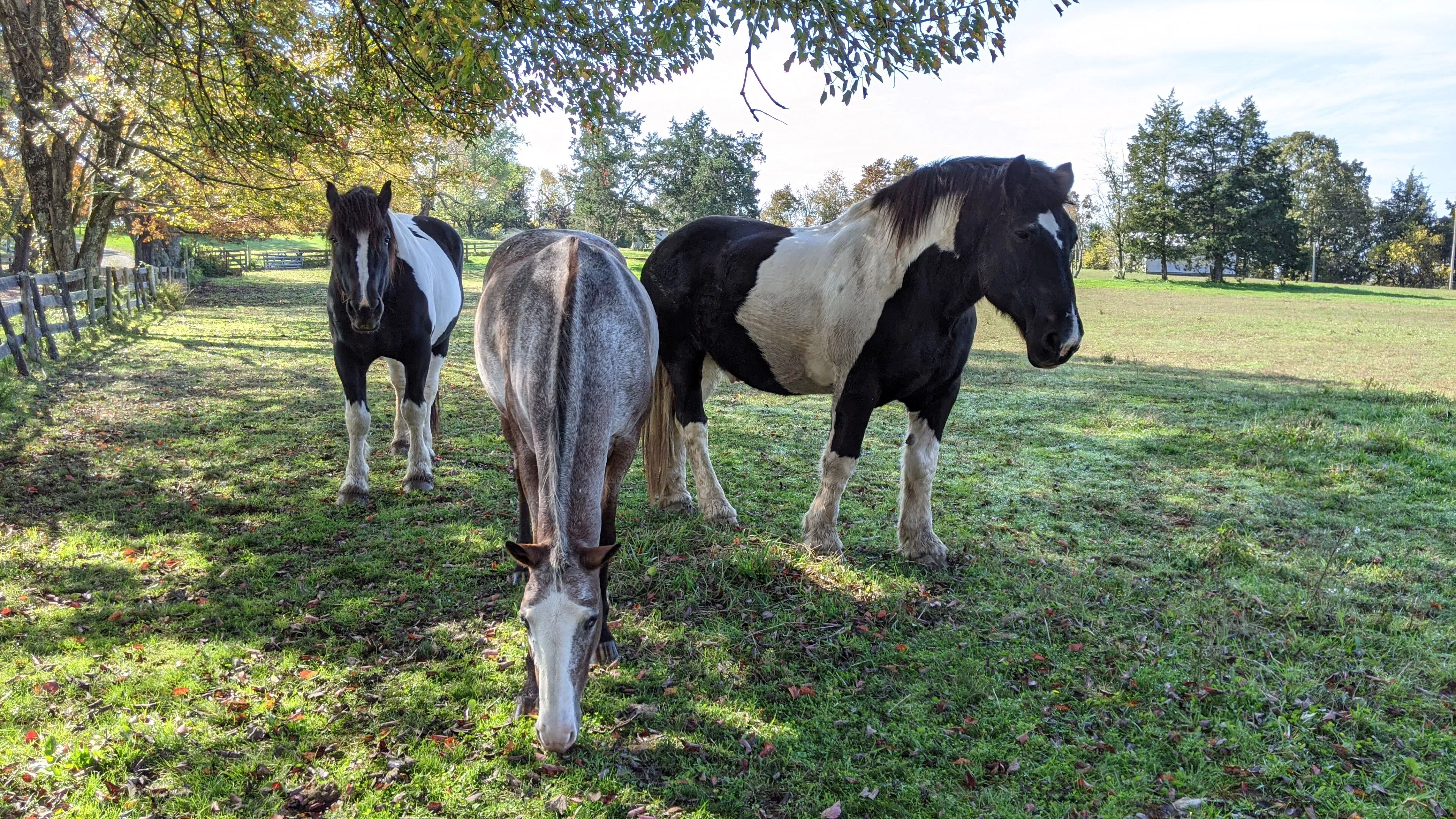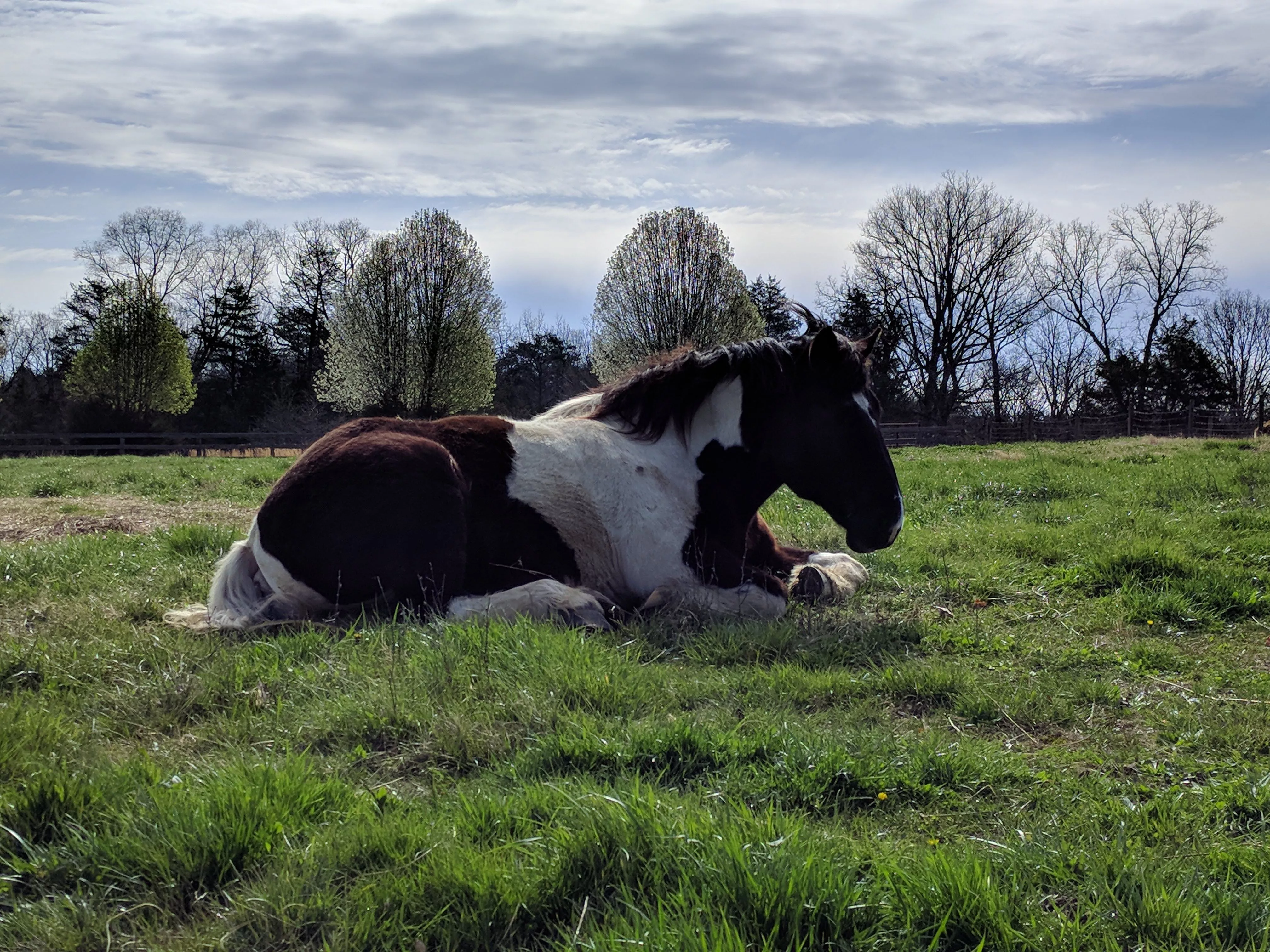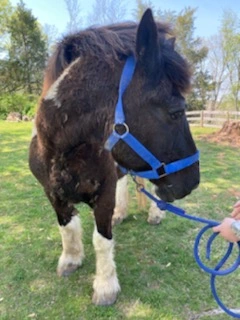 September 3rd was a very hard day for Lower Sherwood Farm as one of our gentle giants, Oreo, passed over the Rainbow Bridge at the age of 24.
Paige fell in love with Jack and Oreo through the Frog Pond Farm Draft Horse Rescue website back in 2011, and she was the winning bidder for the pair through one of their charity auctions.
Described as a "pony in a big horse body" by Frog Pond Farm, Oreo was 16 hands and over 2,000 pounds. His head was big enough that Paige had to order special halters to fit him.
Oreo was a sweet and kind horse that had a loving and adventurous heart, and was a favorite of visitors to the farm. Looking like an oversized Shetland Pony (especially in winter with his shaggy coat) Oreo was independent but deep down he's always loved having siblings like Jack and Coco to be there with him. He had a naughty streak too and liked to throw his head and do baby bucks when we occasionally rode him.
We love and miss Oreo already and hope that he's back to running through green pastures. He will truly be missed.